Every business owner knows that a professional, mobile-friendly website is a must in this day and age. Not only is it essential for branding your business, but it's also likely the first place prospective customers and clients will look when deciding whether or not to buy your products or services. However, what you may not know is that a quality website can actually save you time. Time is like gold to the busy professional who wants to work ON his business rather than IN it, so using your website to streamline processes and take some busywork off your shoulders is a huge plus. Here are 3 ways to use your website as a time-saving tool.
Qualify Leads
How many hours have you and your salespeople wasted talking to prospects who were never going to become customers? You can eliminate many of these frustrating conversations by directing prospects to your website. With packages that include pricing or estimate ranges, information about who you work best with, and a detailed questionnaire or contact form, you can easily qualify leads BEFORE you need to talk to them in person or over the phone.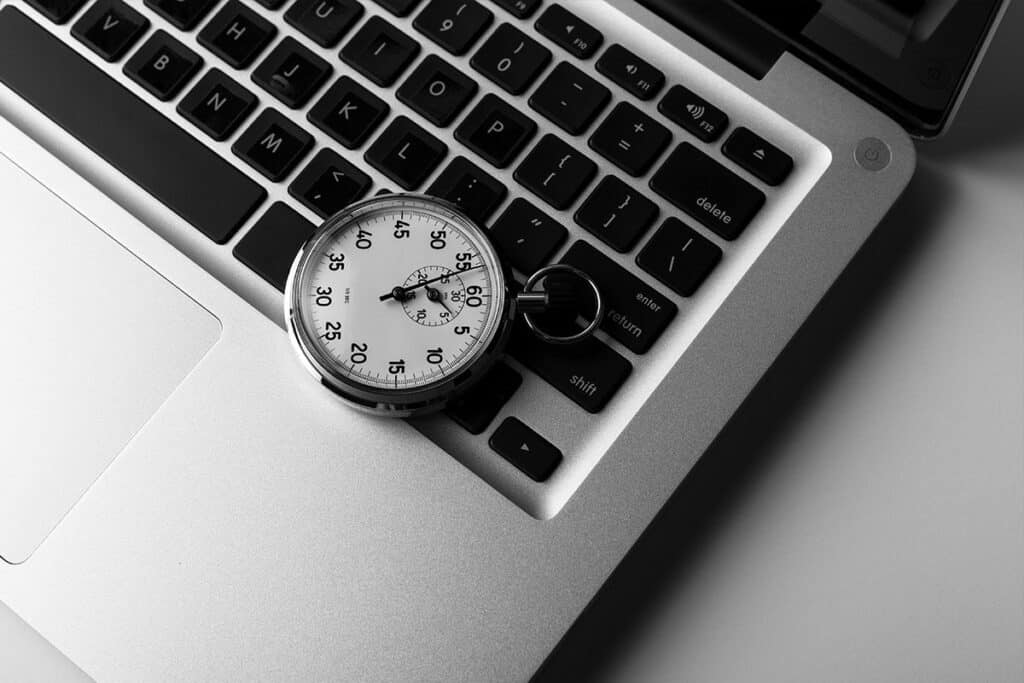 Scheduling Apps and CRMs
A well-designed website with integrated apps and CRMs can help you complete work with zero effort on your (or your team's) part. For example, those who want to meet with you can request time on your schedule via Calendly or another scheduling system, prospects can learn more about your business by easily subscribing to your emails or newsletters via your CRM, or current customers or clients can make a payment on your website to speed up collections and eliminate the need for an in-house billing specialist.
Answer Questions
Inevitably, prospective and current customers will have questions regarding your business. Instead of spending hours on the phone, you can direct them to your website (or proactively answer questions by giving them all the information they need prior to a conversation.) Helpful resources on your site include thorough descriptions of your products, services, processes, ideal client, etc., an FAQ section that you can continually build on based on what prospects and customers want to know, and a blog with tons of useful content that gives VALUE and helps you EARN THE RIGHT to ask for the business of those who visit your site. Remember, we're in the era of the educated buyer and more and more of your prospects will want to learn as much as they can about your business before they make a decision.
Keep in mind that your website needs to be professionally created, managed, and updated to provide the above time-saving features. Do you want to save time and provide a seamless experience for your prospects and current customers? If so, please feel free to reach out to the experienced team at Pixel Fire Marketing. We'd love to help you create a site that works for YOU!