What to look for when deciding on an Omaha web design company to strengthen your brand.
Did you know that 97% of people learn more about a local company online than anywhere else? Though these consumers may first find out about you from a social media ad or a Google search, they will almost always take the next step of looking at your website before they actually call or email you for a quote or for more information on your products or services. What this means for businesses of all sizes is that a quality website that looks good on all types of devices and is easy to navigate is essential for business growth. Don't have a site yet or know that your site is outdated and needs a refresh? Choosing the right Omaha web design company is essential to ensure your new site is appealing to your ideal customer. Here are some tips on choosing an Omaha website design company that will help your business grow.
Look for Experience
It might be tempting to hire a designer fresh out of school who will charge you less and make your site "trendy", but this is almost always a mistake. An Omaha web designer who has years of experience in the industry knows how trends come and go and will be able to build you a site that will stand the test of time. An experienced designer will also have connections to other industry professionals, has developed techniques to communicate effectively with clients, and will have created a workflow that facilitates a prompt timeline. An Omaha web design company with experienced designers may cost a bit more upfront, but it will save you time, money, and frustration down the road.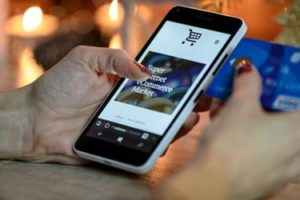 Team of Experts
When it comes to website design in Omaha, there are many companies that are 'solopreneurs', meaning there is only one person involved in the business. Unfortunately, one person can only have so much knowledge and expertise and web design is a multifaceted process. When choosing an Omaha website design company, look for one with a team of experts with a broad range of expertise in areas such as content writing, graphic design, U/X design, and online marketing strategies. This will ensure your design, content, and brand are cohesive and will also save you from the hassle of having to work with multiple companies to achieve your goals.
Ease of Communication
Communication is key when it comes to designing a site that matches your goals and represents your brand. The Omaha web design company you choose should be responsive to questions and available not just during the design process, but also afterward should issues arise. Make sure your design team is all local and responsive to phone calls, text messages, or emails within a reasonable amount of time.
Framework and Game Plan
The last thing you need when it comes to Omaha website design companies is disorganization and confusion. An experienced team will have a tried and true framework that involves an initial information-gathering meeting, follow-up calls, and stages of development with frequent check-ins to make sure the process goes smoothly and that you're involved every step of the way. The company will also have a clearly stated price structure for their website design services so you won't have any surprises when the bill comes.
Choosing the right Omaha web designer for your project is key when it comes to achieving your goals of business growth. If you're ready to talk to a local team with almost 100 years of combined experience in the marketing industry, reach out to the pros at Pixel Fire Marketing. We'd love to help you with your project!