Did you notice what people were doing everywhere you went today? At the coffee shop, in restaurants, at the sports field, and likely in your own living room this evening, people have been glued to their mobile devices. We have become dependent upon these technological wonders for everything from shopping to travel planning. One of the biggest draws, however, remains connection and entertainment through social media. Sure, new platforms have emerged and become trendy in recent years, but the ever-popular Facebook still reigns supreme with 3 billion users around the globe.
Any platform that can attract and maintain the attention of that many users over the almost twenty years of Facebook's existence is doing something right, and if you've got a business you would like to see grow, taking it where the potential clients are just makes sense. At Pixel Fire Marketing, we've helped businesses grow and establish loyal client bases through this platform. Facebook is still absolutely relevant to your business, and here's why.
How Do They Do It?
Facebook's willingness to adapt and evolve has kept it from going the way of other social media forerunners. By adding some of the most appealing features popularized by other social media platforms, such as the short form videos popularized on TikTok, (On Facebook, they're called Reels.) audiences keep coming back for more. In fact, the addition of Reels was so popular, Facebook had to dial back the emphasis so that users would continue to engage with posts, photos, FB Live, and other features.
Meta (Facebook's parent company) has invested tremendously in AI software to make targeted advertising effective. Thanks to ever-more-sophisticated AI capabilities, Facebook is able to recommend content that relates to what you've previously interacted with and is more likely to hold your attention. This is important for you to know as a business owner, as you want your ads to go where they have the greatest potential for visibility. Longer engagement means increasing potential for getting your brand seen by prospective customers.
Who Are My Potential Clients on Facebook?
The demographics of Facebook have shifted, or perhaps Facebook has simply grown up with its user base. Teen engagement is lower than in the past, and the single largest participating group, at 23.7%, is 25-34 year-olds, followed by 35-44 year olds at 18.1%. Male users are also much more engaged than females, at 56.6% and 43.4%, respectively. Overall, 70% of American adults are on Facebook.
When people want to discover products and follow brands, more than half of them turn to Facebook to learn more. 20% of shoppers begin their search for that perfect item on Facebook, and during the holiday season, consumer traffic is especially high.
69% of marketers provide support and interaction with their customers through Facebook, and most consumers seeking customer service turn to Facebook. Wise business owners will capitalize on this and seek to meet customer needs through the platform.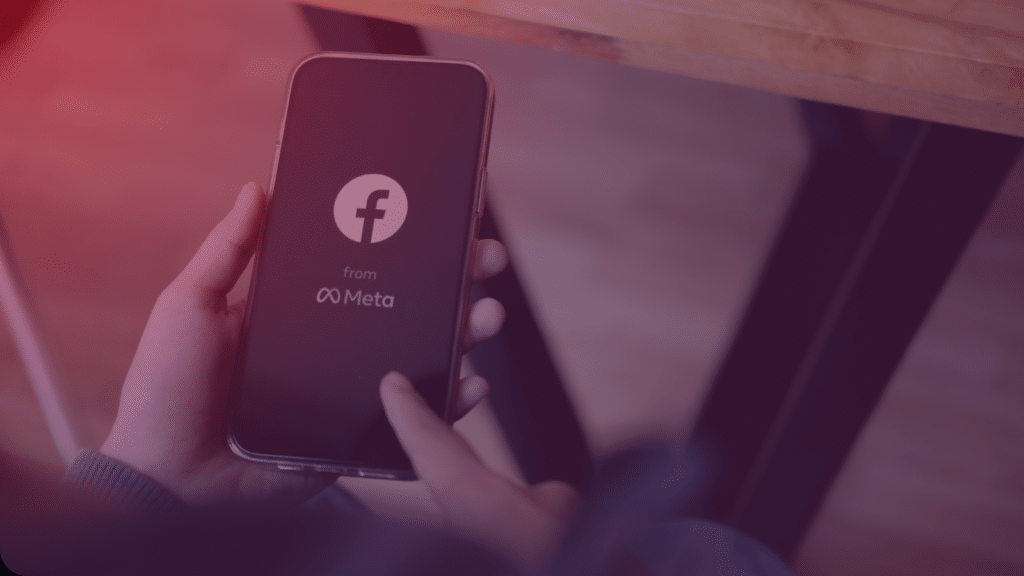 Where Should I Focus My Advertising Budget?
If the average American adult uses Facebook for 33 minutes a day, your advertising will be seen here. No other platform holds our interest and attention this long. In fact, Facebook ranks below only Google and YouTube when it comes to web traffice. To strategically place your advertisements, consider these tips:
Live videos outperform prerecorded ones.
People watch videos muted, so the visual appeal is key.
Users may watch Reels, but they do so passively, choosing to interact instead with photos and status update posts.
Most access Facebook through their phones, so ads need to work well on those devices.
By the stats: 500 million use Stories. 1 billion use Messenger, Reels are played 140 billion times per day.
Quality customer care is still in demand, and two-thirds of Facebook shoppers will stick with a brand that interacts with them in a positive way.
While education, healthcare, and fitness industries have the highest conversion rates from Facebook advertising, the average across industries is 9.21%.
The Millennial generation, or those born between 1981 and 1996, is the most sought after age group to woo, and with good reason. They are predicted to be the nation's biggest spenders, and they constitute the largest generation the US has ever seen with 83.1 million members.
They, on average, have small savings accounts (less than $1000), and they hold lower debt from credit cards than those who came before. 65% don't even own a credit card, perhaps because they grew up with PayPal, Venmo, CashApp and other automated payment services.
On the whole, they seek to purchase from environmentally and socially conscious companies, but price point is the ultimate deciding factor. Shopping locally and ethical/sustainable business models are enthusiastically supported. Building personal connections and the promise of savings will inspire loyalty (and enable businesses to steal clients from competitors.)
They enjoy simple luxuries, such as a great cup of coffee or a night out in a trendy new restaurant, but they are less likely to travel (due to struggling to save up the funds for it) than previous generations.
Not Sure Where to Begin?
With a company to run, books to keep up, products to buy, and employees to manage, there simply aren't enough hours in the day for you to become a graphic designer and marketing expert as well. You don't have the time (not to mention it would be a poor use of resources to take you away from what you do best to struggle through what marketing pros could do for you easily).
At Pixel Fire Marketing, Facebook is one important component of a customized marketing strategy, building customer satisfaction and loyalty and expanding our client's brand. We understand and use analytics and the latest innovations of the platform to help you meet your goals for growth. We're also relationally driven and want to see your business succeed and grow. We'd love the opportunity to learn about your company and show you what we have to offer. Schedule your consultation today.